Online Branding for Europe's most Succesful Toy Manufacturer
Online branding for Europe's most successful and famous toy dealer: Through a new Brand Design, myToys shows its characteristic qualities.
Challenge
To develop an image that conveys the characteristics of myToys through all communication channels (digital, print, etc.): an uncomplicated, family oriented expert, who passionately manages the business. myToys promises toys of the best quality at attractive prices – accessible for everyone.
Logo
First of all – the logo has a brand new look.
Illustrations
The unique illustrations are equipped with an individual style, which can be seen in various testimonials and tutorial videos.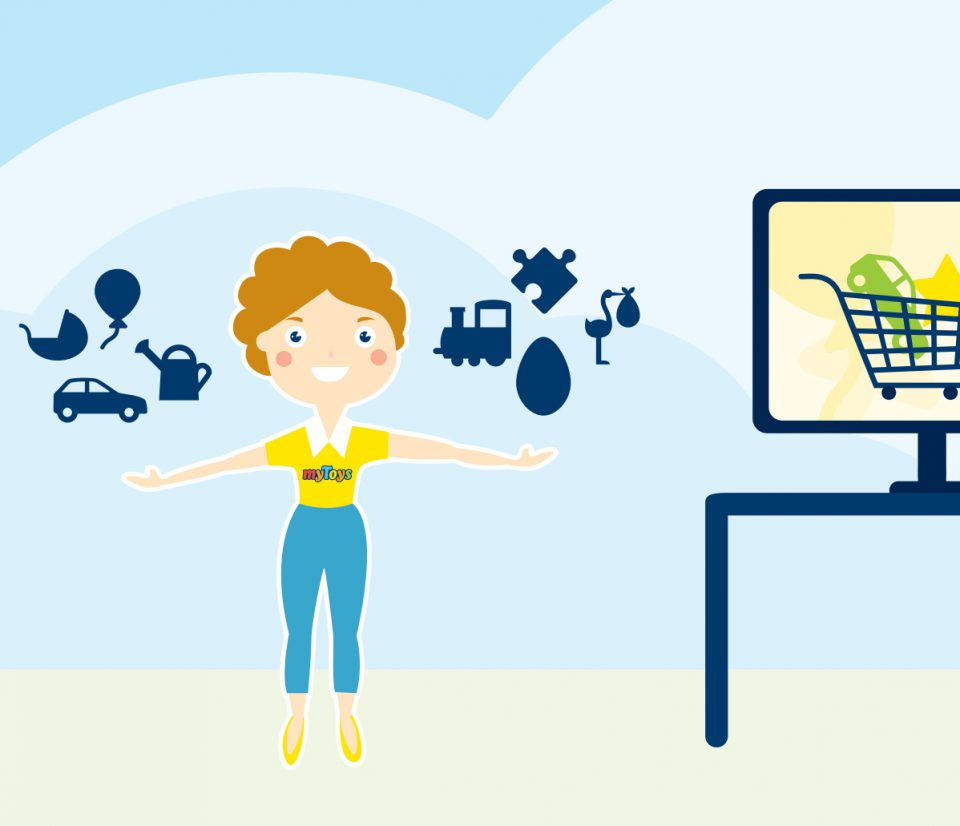 Brand Design
Friendly, clear, obvious, fresh, inspiring, playful – and not too quiet. Baring this in mind, Realgestalt developed the new Brand Design for myToys.
Across all Communication Channels
The new Brand Design for myToys is required to display its strengths equally throughout all communication channels: on the website, in the mail order catalog (Europes biggest toy catalog), with licensed products, on the packaging of the home brand, in the newsletters (digital, print), in the stores, during events – and in the myToys headquarters in Berlin on Potsdamer Straße.
Packaging
With its home brand, myToys presents all of its strengths: great quality, a fun experience and a fantastic price. The Package Design supports this and gives the brand a powerful and harmonious image.
Online Shopping Requires Structure
Product category icons support the users while making their way through the webshop.
Branding for an Online Shop
A web shop with the biggest toy product range in Europe permanently needs numerous design uses: for campaigns, actions, promotions, and more. The challenge is to create in-house solutions for the customer, and remaining consistent with the character and standards of the brand.