Corporate Publishing and Social Media on the Future of Mobility
What does the future of mobility hold? The magazine Mercedes-Benz next published by Daimler, in cooperation with Realgestalt, discusses worldwide innovations that will change our lives.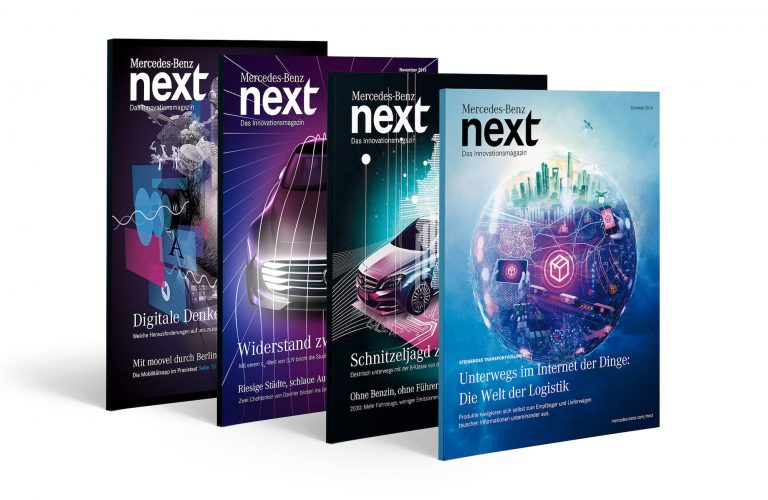 Challenge
To develop and maintain an editing, content, and design concept for the online and print magazine Mercedes-Benz next. Also, to maintain and develop this product in order to continue to underline the importance of brand dominance on the field of future issues to interested experts.
Editorial Design
Developing an Editorial Design for a sophisticated journal. The goal of the Berlin branding agency Realgestalt: never stand still. Each issue should be better than the previous one. Realgestalt's drive: to produce articles on a weekly basis, that address innovative topics.
Illustrations
Mercedes-Benz next reports on future topics with a large potential impact: how does autonomous driving work? Which concepts of mobility will change our lives? How does the connected car communicate with its driver and the world around it? Too often, these visionary topics lack definite images or photographic material. Thus, Realgestalt works with illustrators worldwide developing new ideas every week on how to portray these complex topics in a simple way. And a large number of the best illustrations carry Realgestalt's signature.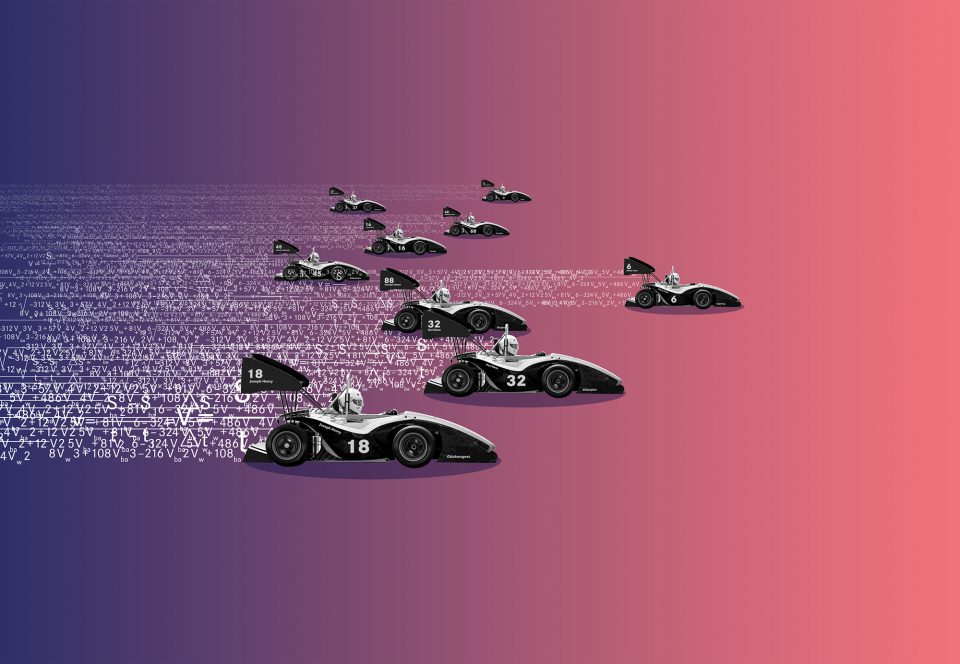 Award: Best of Content Marketing 2016
The BCM Award (Best of Content Marketing) is the biggest and most prestigious award for Content Marketing in Germany. This year, there were 258 nominations and 58 gold medals. The agency Realgestalt was awarded with the 'Gold' label for its website for Mercedes-Benz next.
About the Project
All editorial entries are to be found on the website Mercedes-Benz.com. Publisher of this magazine: Daimler AG; responsible on the publisher's end: Mirijam Bendak; Publications Manager: Dr. Josef Ernst; editorial staff and leader of the Realgestalt team: Cornelius Mangold; Creative Direction: Anne Kohlermann; Art Director: Dave Hänggi; Project Manager: Christian Bischoff.
Send us a message or call us directly:
Realgestalt GmbH
Linienstraße 40
10119 Berlin, Germany
Tel. +49 30 88 77 76-0
Mobil +49 175 721 2904
jmichalski@realgestalt.de