Corporate Publishing and Social Media for the Future of Mobility.
How will we move from A to B in the future? next is Daimler's innovation magazine, in which Realgestalt reports on global developments, perspectives and visions that are redefining our notion of mobility. This much is clear: the future has already begun. And never were the discussions this exciting.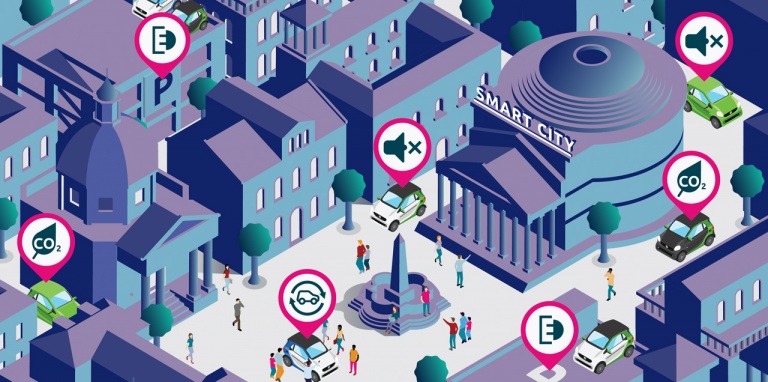 Challenge
Development of a flexible editorial, content and design concept for the online and the print magazine next. Comprehensive support and development in order to demonstrate the brand's claim to leadership in the Future of Mobility.
Branded Content
With Daimler next Realgestalt is curating a magazine that explains and discusses the latest developments in mobility. Thus storytelling not only remains a rhetorical stylistic device, but becomes a component of strategic brand management. Instead of simple advertising messages, Daimler next offers content that is highly relevant to its readers in times of digitization; Content that readers really like to pay attention to. This is how Daimler positions itself as a serious brand that people commit to in the long term.
What we do
Our editorial team produces weekly journalistic articles on the future of mobility for the Daimler AG website and for the innovation magazine next. Through our contacts in the technology industry, our own research, participation in industry events and input from the research departments of Daimler AG, we identify relevant topics. Through reports, interviews, essays, films, photo productions and creative illustrations, we make these sophisticated technology topics accessible to the public in an understandable and attractive way.
Social Media
Realgestalt scans developments in the industry and tweets the most relevant information for Daimler AG. With next, the group is establishing relationships within the startup scene in the automotive sector and has achieved a considerable increase in perceptions of innovative topics of the Daimler Group with more than 2 million impressions.
Illustrations
Can autonomous vehicles solve the traffic problems of our cities? Which mobility concepts will shape how we live in the future? How can communicating devices actually improve our lives? What benefits will intelligent logistics bring? Realgestalt works with international illustrators to give these complex questions a compelling visual expression. The result: excellent illustrations which play a central role in the identity of next.
Award
The agency Realgestalt is pleased about the award "Gold" of the BCM Award (Best of Content Marketing) for the website of Daimler next.
About the Project
All editorial entries are to be found on the website daimler.com/innovation/next.
Publisher of this magazine: Daimler AG; editorial staff and leader of the Realgestalt team: Cornelius Mangold; Creative Direction: Anne Kohlermann; Art Director: Dave Hänggi; Project Manager: Christian Bischoff.
Send us a message or call us directly:
Realgestalt GmbH
Linienstraße 40
10119 Berlin, Germany
Tel. +49 30 88 77 76-0
Mobil +49 175 721 2904
jmichalski@realgestalt.de