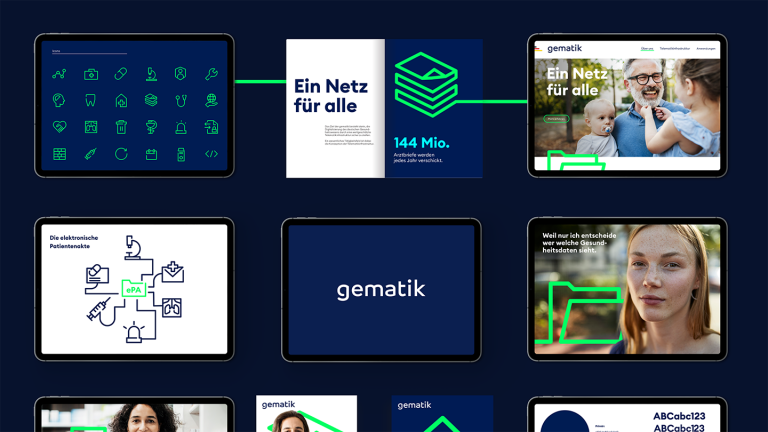 A Clear Line – Corporate Design for gematik
The digitisation of the German health care system is one of the largest IT projects in Europe. gematik GmbH is responsible for supplying secure and sustainable infrastructure, and Realgestalt developed the new corporate design for the Berlin-based company.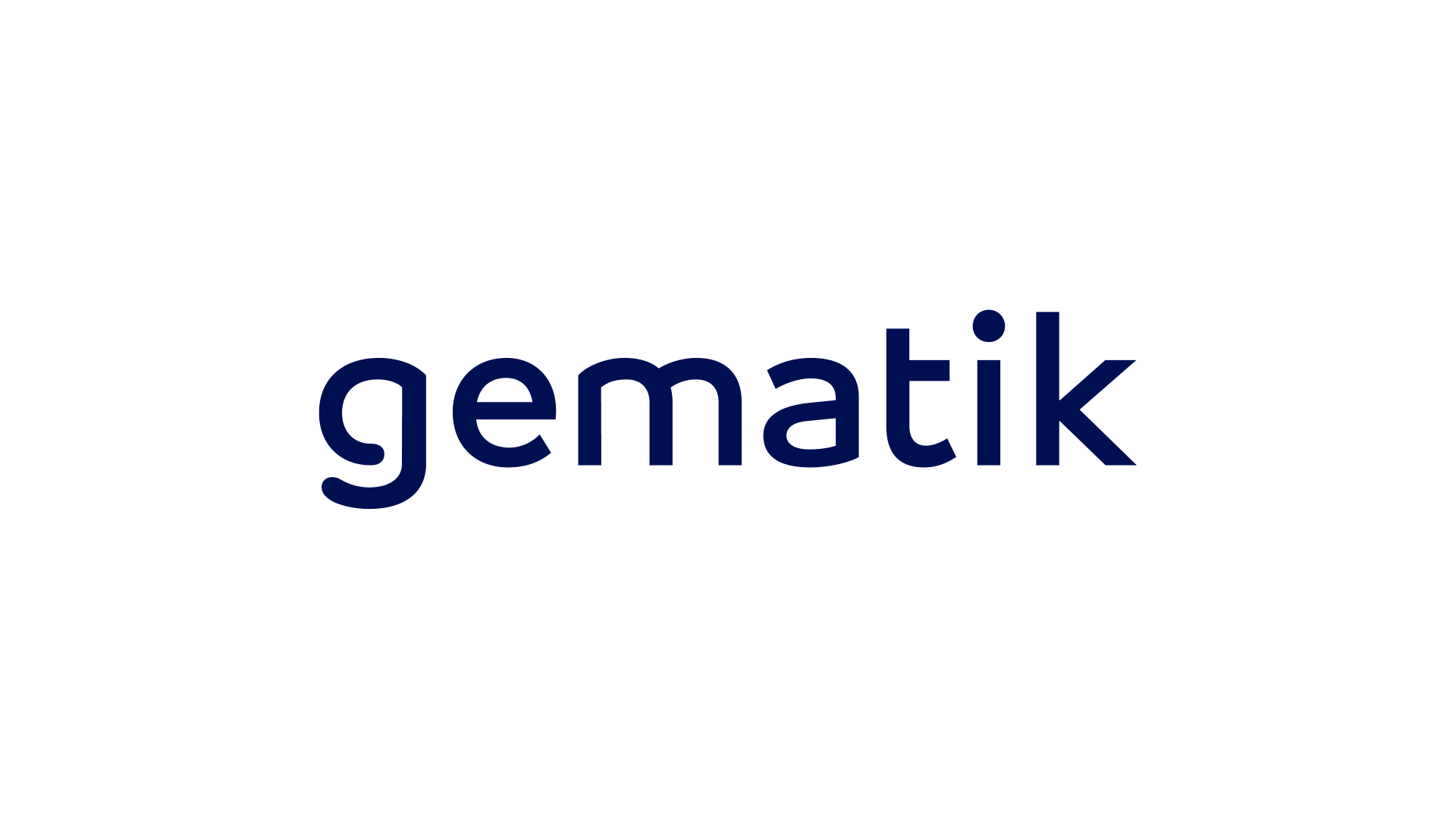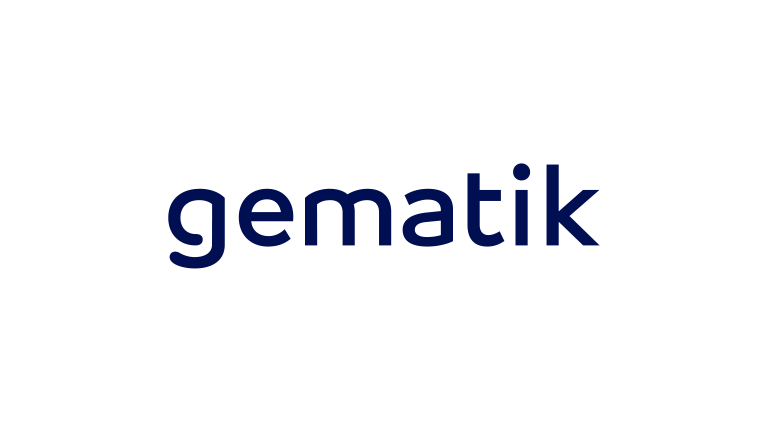 Task
Realgestalt was commissioned with the conception, development, and implementation of gematik's external image based on its newly defined brand values.
Design Principle – The Line
The connecting line is the recurring design principle of gematik's corporate design. It can be found in the logo, pictograms, the flag, and the illustration style. It is a flexible design element that symbolizes the connective function of gematik products.
Illustration Library
The flexible composition of modular illustration elements enables gematik's communication designers to depict and animate an enormous variety of person types and professions with minimal effort in short time.
Pictograms
The design of the pictograms follows the design principle of the line. Combined with each other, the pictograms can be used to visualise procedures and processes.
Send us a message or call us directly:
Realgestalt GmbH
Linienstraße 40
10119 Berlin, Germany
Tel. +49 30 88 77 76-0
Mobil +49 175 721 2904
jmichalski@realgestalt.de