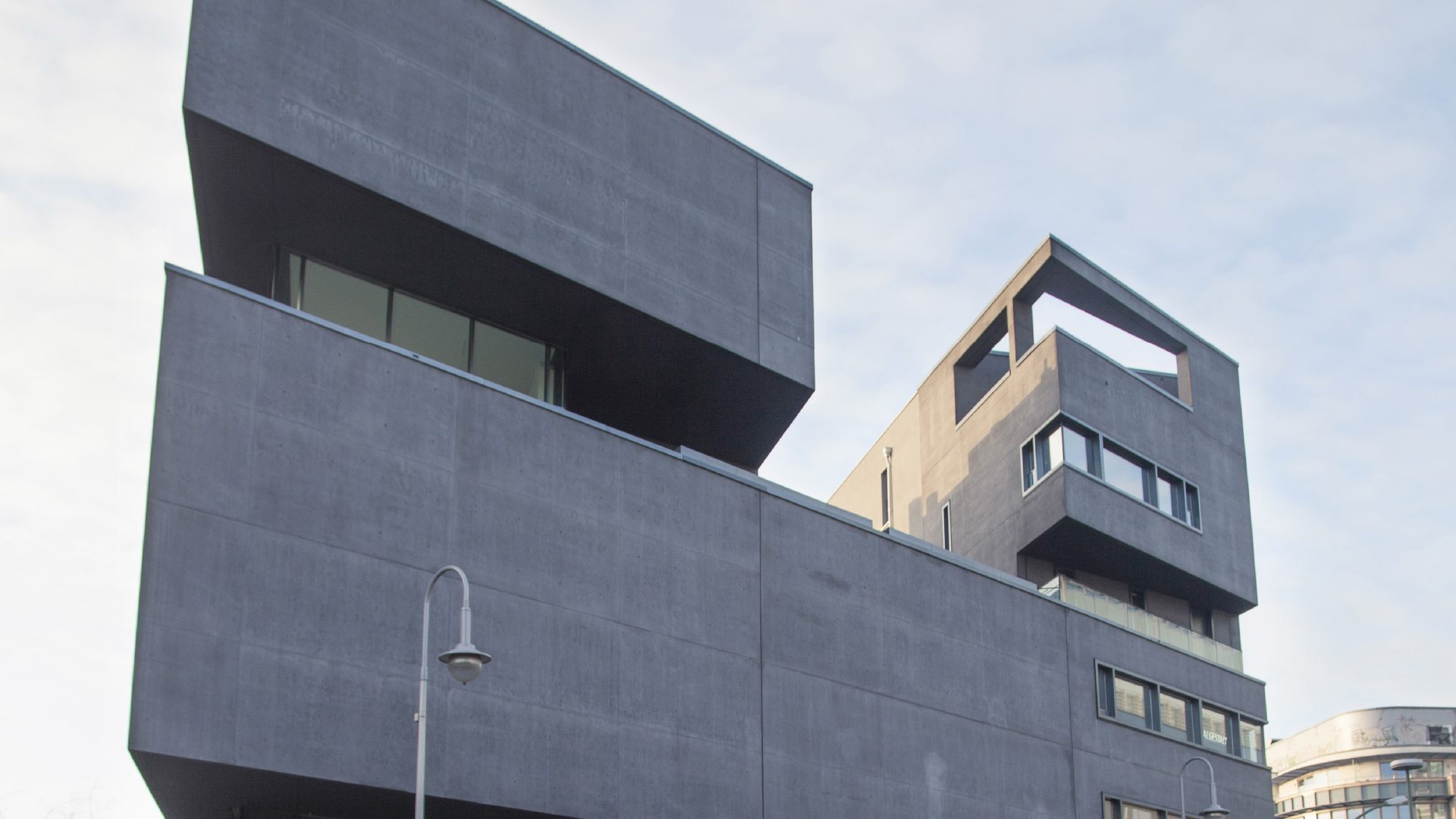 Send us a message or call us directly:
Realgestalt GmbH
Linienstraße 40
10119 Berlin, Germany
Tel. +49 30 88 77 76-0
Mobil +49 175 721 2904
jmichalski@realgestalt.de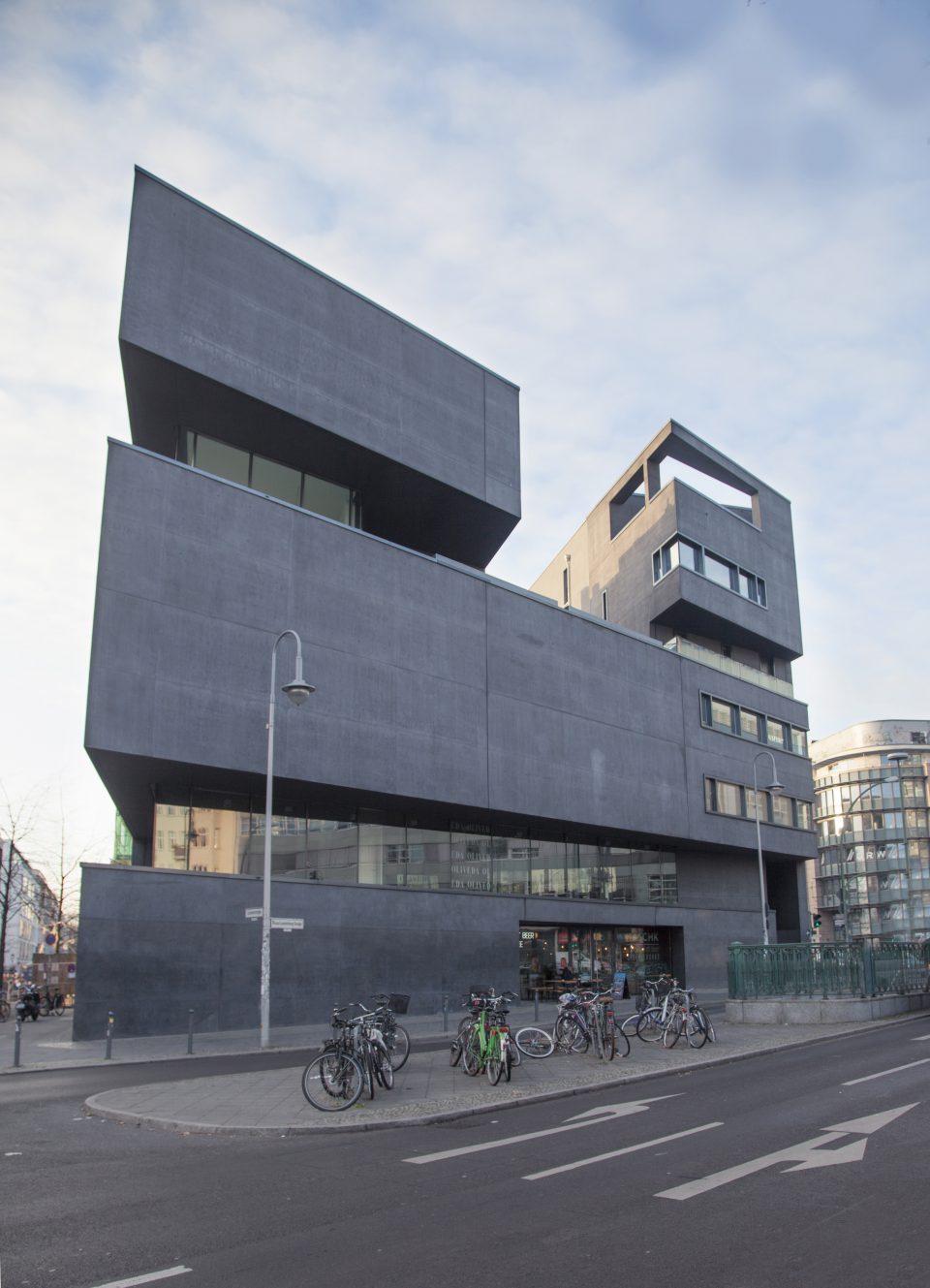 L40
The L40 – also called the Black Maze Building – is a residential and commercial building at the Rosa-Luxemburg-Platz in the center of Berlin. It was designed by the Berlin architects Roger Bundschuh and Philipp Baumhauer in cooperation with the artist Cosima von Bonin. The cubic monolith was built as a "residential building for art collectors and gallery owners."
The seven-story building made of three kinds of concrete is meant to promote a more progressive understanding of urban constructions. The architects describe the resulting structure as "a house made of concrete – dark and serious, but also conveying a certain lightness and confidence. A contribution to the classic modern style, inviting and forbidding at the same time." Roger Bundschuh about the L40 to the Berliner Morgenpost, 9th of March 2013.
(Source)