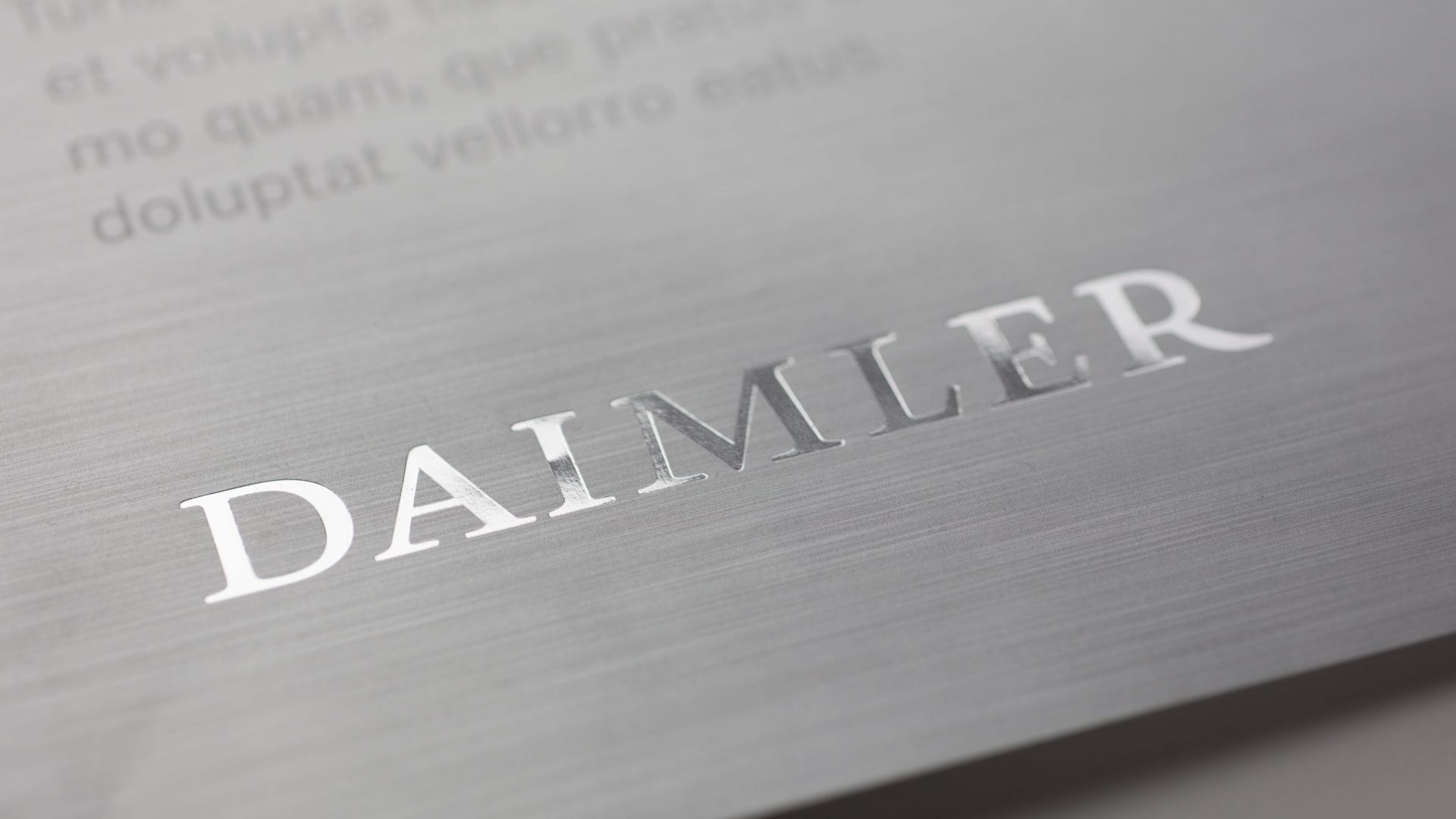 The Daimler Group with a new Corporate Design in Silver
With the new corporate color silver, Daimler makes its ambitions apparent – to be the forerunner in the future of mobility.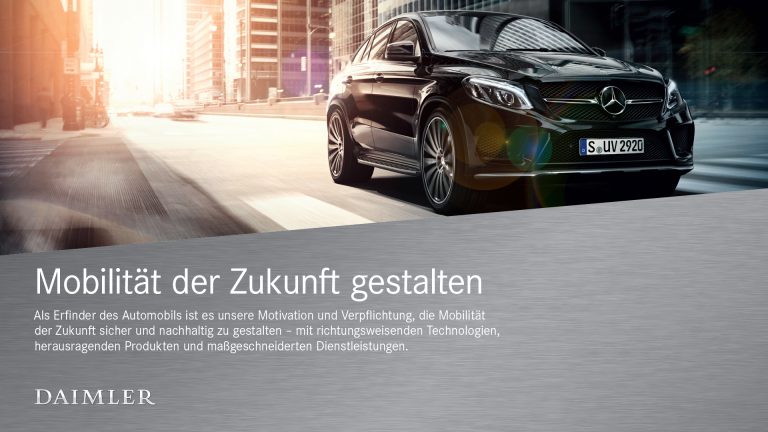 Challenge
The internal initiative was made by Gordon Wagener, chief designer of Mercedes-Benz: silver should become the characteristic color for the new appearance of the group. The branding agency Realgestalt was selected to realize Wagner's vision.
Corporate Identity
Silver has a special significance in the history of the Daimler company. The legendary "Silberpfeile" ('silver arrows') have become a worldwide code for athletic mobility. In the vehicle design, aluminum and chrome elements are used across the entire product range – in cars, as well as trucks, busses, and vans.
Dynamic Visualized Perfectly
The combination of the silver logo with a brushed aluminum surface speaks for itself, while also serving as an unique visual marker for the company. The raised silver surface is used in various areas of the company. The diagonal line characterizes dynamic upward movement; it is a creative interpretation of the economic dynamics of the Daimler AG.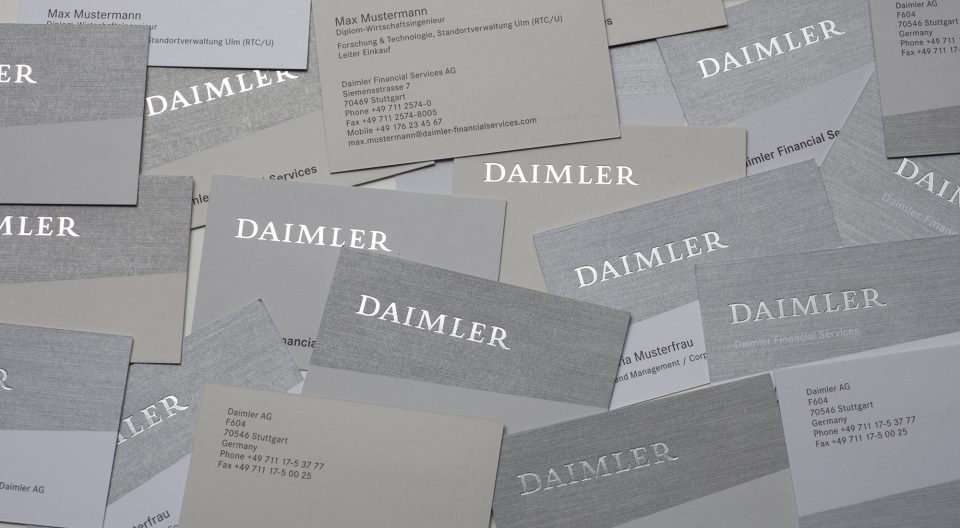 A Multitude of Fields of Application
The new logo remains typographically untouched, but will shimmer in polished silver letters in the future: On pylons at the factory entrance, at trade fairs, on brochures and even on stationery.
A Logo in Third Generation
This could be unique in Germany: One steady team responsible for three design generations of a DAX company. The branding agency Realgestalt created the Blue World for DaimlerChrysler; In 2007, Realgestalt was ordered to develop a new Daimler logo (and later on a new Corporate Design). Then, in 2015, Gordon Wagener's vision was to be implemented.
German Design Award 2017 Nominee
The agency Realgestalt has been nominated for the German Design Award 2017 in the category "Corporate Design."
Send us a message or call us directly:
Realgestalt GmbH
Linienstraße 40
10119 Berlin, Germany
Tel. +49 30 88 77 76-0
Mobil +49 175 721 2904
jmichalski@realgestalt.de