Brand Design für beste Schokoladen
Der Berliner Schokoladen-Hersteller Rausch befindet sich im Aufbruch. Mit einem neuen Brand Design, konzipiert von Realgestalt, erfindet sich das leidenschaftlich geführte Familienunternehmen neu.
The Berlin chocolate manufacturer Rausch is in the midst of a dramatic transformation. With its new brand design, conceived by Realgestalt, the family business driven by its passion for chocolate is reinventing itself.
Die Zutaten: Edelkakao-Plantage in Costa Rica, Sitz am Gendarmenmarkt und über fünf Generationen vererbte Erfahrungen
The ingredients: Location at Gendarmenmarkt, plantations of fine flavor chocolate in Costa Rica, over five generations of experience.
Tradition und Aktualität treffen aufeinander und bilden ein intensives, authentisches, überraschendes Paar mit Stil. Aus Fassbender & Rausch wird Rausch.
Past and present come together, creating an authentic, intense, and surprising combination that stands for elegance and style. Fassbender & Rausch becomes Rausch.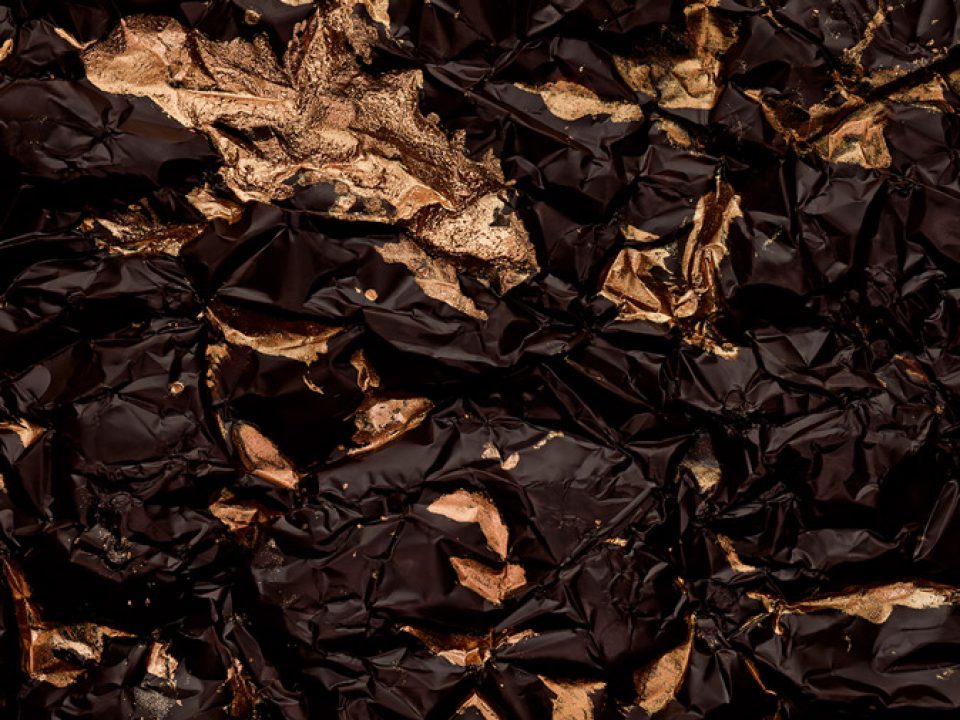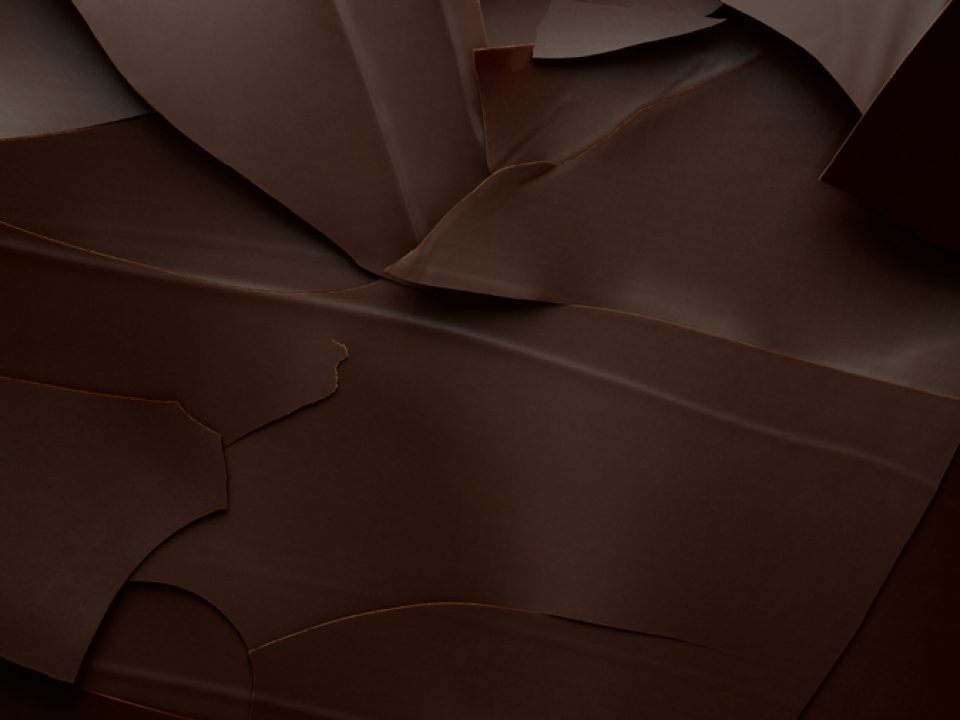 Verführerische Visuals versprühen den Duft der weiten Schokoladenwelt von Rausch. In Szene gesetzt von Fotograf Attila Hartwig
Luscious visuals whet our appetite for the vast world of chocolate by Rausch. Dramatically staged by photographer Attila Hartwig.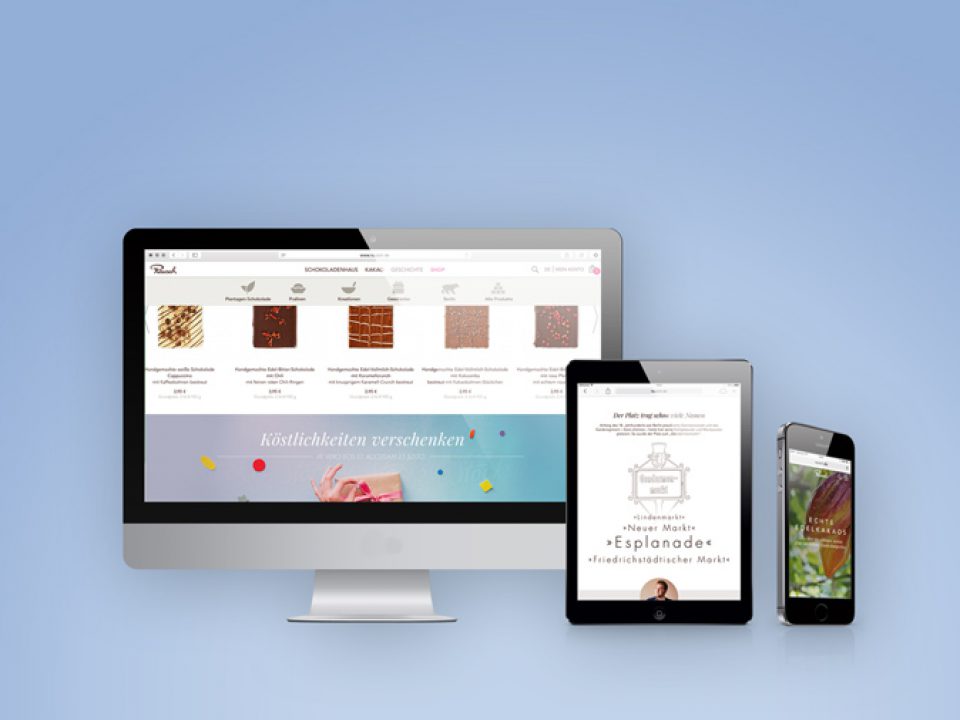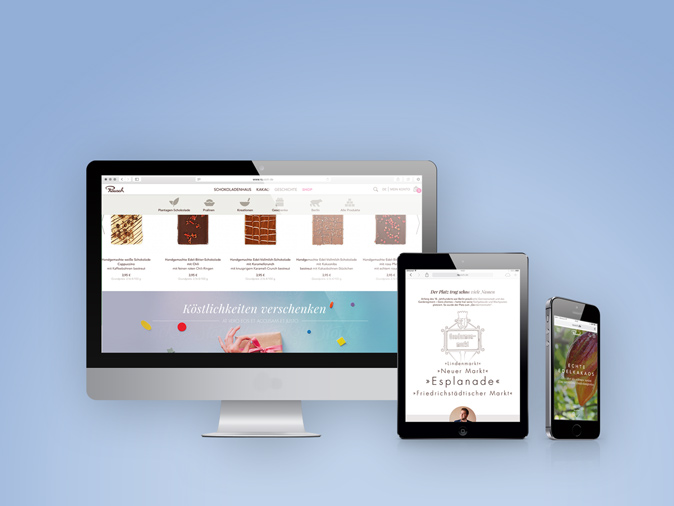 Rausch setzt auf Online: Mit neuen Produkten, neuem Shop und neuem Vertriebskonzept. Produkt-Naming und Verpackungsdesign von Realgestalt.
Rausch is going online with new products, a new online shop and a new sales strategy. Naming and packaging by Realgestalt.
Sortenreine Plantagen-Schokoladen, edle Pralinen, substanzielle Wissensweitergabe: Rausch bildet den geschmackvollen Rahmen für Kakao-Kenner und -Liebhaber.
Pure Plantagen-Schokolade, premium pralines, several generations worth of knowledge: Rausch provides an appealing framework for cocoa experts and affecionados alike.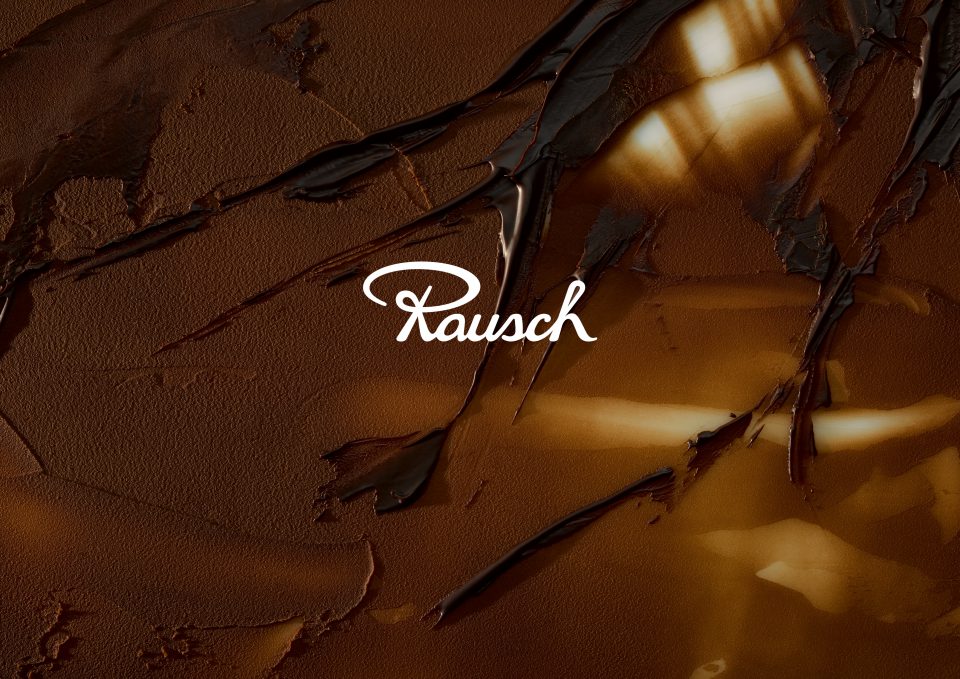 Der digitale Markenauftritt: Entwickelt von Stilkonzil (Jan Rützel, Patrick Pagel) und Neofonie mit dem Content von Realgestalt
The digital brand experience: Developed by Stilkonzil (Jan Rützel, Patrick Pagel) and Neofonie, with content by Realgestalt.