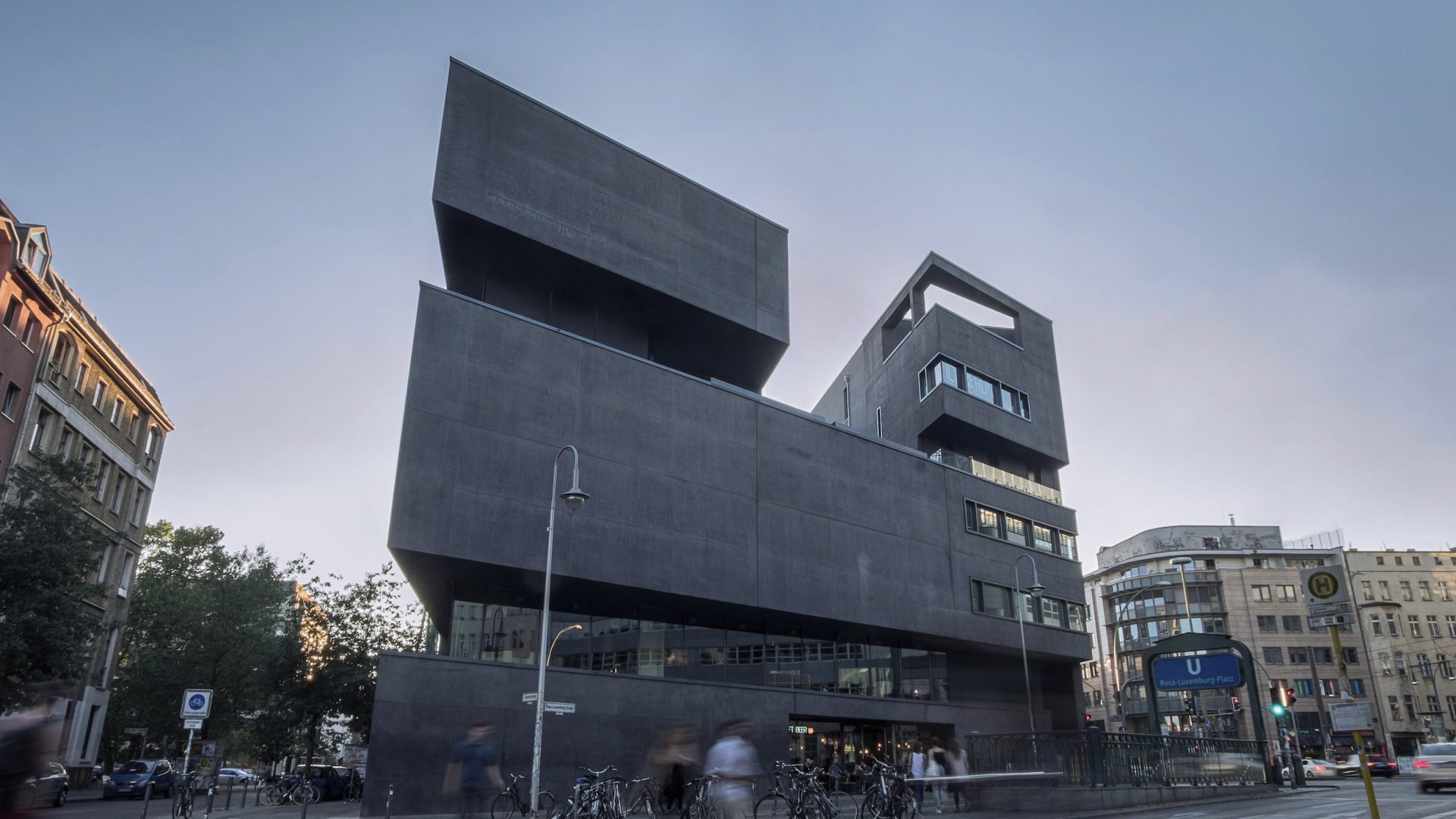 For the season campaign 2019/20 of Deutsche Oper Berlin the artist Christoph Niemann finds great opera everywhere in our city. And with the Fernsehturmtenor he illustrates a Berlin's claim as the capital of opera.

Ideas, innovation, and branding are essential aspects of a company's future viability. Daimler AG is acutely aware of this. The enterprise's own company, Daimler Brand & IP Management GmbH, engaged Realgestalt to develop a visual vocabulary for the central meaning of brands, intellectual property, trademark protection, and brand marketing.

SyncWork stands for IT-competence and Business Management know-how. Their new CI shows, that management consultancy entails much more than juggling numbers: Exceptional personalities are necessary to make growth possible.

Brose is the fourth largest family-owned automotive supplier worldwide. Annually, Brose supplies the industry with over 200 million electric motors. The company has transferred its know-how to drive systems for electric bikes, which are produced in Berlin since 2014. Brose has a reputation for high quality standards, which are regularly ensured through systematic laboratory- and intense endurance testing. Realgestalt has created and implemented an user-friendly website design and supports Brose in drafting SEO-optimized content for its e-bike product website enhancing the its visibility for customers.

Berlin's largest opera house with the most spacious stage, an auditorium with an unrestricted view on the performance for every visitor, an incredibly diverse repertoire of productions and world-famous artists: The Deutsche Oper Berlin symbolizes and promises "great opera". We support this institution in successfully communicating this to the public and furthermore, to inspire a new audience.

Dr.-Ing. K. Busch GmbH is one of the world's leading companies in the field of industrial vacuum technology. On the way to the company's headquarters in Maulburg, visitors, clients, and business associates pass by an airport poster site in Basel, which Realgestalt redesigned. Our idea was to communicate vacuum technology's vast industry applications and the company's ability to provide these services through a nice-to-watch illustration. Together with the London-based illustrator Lo Cole, we conceptualized and produced this idea.

@peopleattheopera for the Deutsche Oper Berlin is gaining momentum: the social media initiative links all opera visitors around the world and provides them with a platform for their own appearance in the opera.

The idea of ​​Ingo Lies: Not only to be a guest in a foreign country, but to become part of its culture and nature, to understand people who have different horizons. For this reason, Chamäleon travel has been successful for over 20 years. Realgestalt has developed the editorial design for the Chamäleon Catalog 2018.

Magazin has opted for blue as a defining color, also for upcoming publications and shop design. More than ten years ago, Realgestalt produced the first magazine catalog – and with this very blue we started. In between was a nice variety of different accent colors.

Tomorrow evening the season 17/18 of the Deutsche Oper Berlin begins. The new campaign, developed by Realgestalt, can currently be seen in many parts of Berlin.

Fully automated parking sounds like a futuristic concept. However, a recent pilot project between Bosch and Daimler shows that it is actually not. Read more at daimler.com/next (Illustration: Lo Cole;  Agency: Realgestalt)

On August 30 the Deutsche Oper Berlin will enter its season 17/18. As of today, you can see images from the new campaign, developed by Realgestalt, displayed in front of the opera's house in the Bismarckstraße in Berlin.

Data will define Mobility: Why carmakers need to embrace data as the biggest opportunity for the driverless future. Read more in the newest article by Daimler next (Illustration: Ella C; Agency: Realgestalt)

Using a state-of-the-art driving simulator, Mercedes-Benz is testing future series productions in Sindelfingen. Daimler next offers a look behind the scenes. (Illustration: Andy Potts; Agency: Realgestalt)

Those familiar with the textile industry, have likely heard of Krall+Roth. The new corporate design, developed by Realgestalt, is characterized by the same qualities that govern the company: high quality, precision, and innovation.