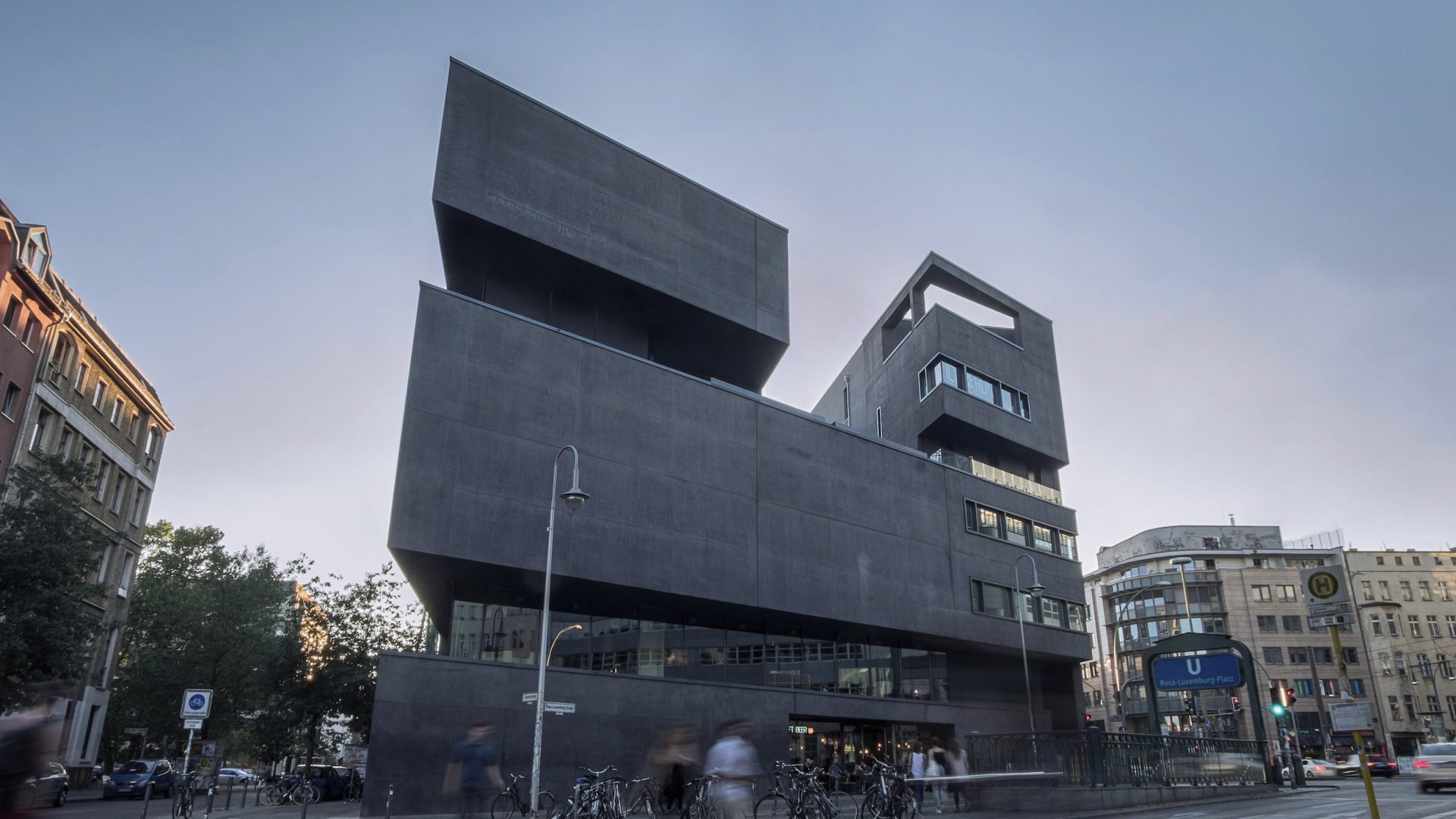 @peopleattheopera for the Deutsche Oper Berlin is gaining momentum: the social media initiative links all opera visitors around the world and provides them with a platform for their own appearance in the opera.

The idea of ​​Ingo Lies: Not only to be a guest in a foreign country, but to become part of its culture and nature, to understand people who have different horizons. For this reason, Chamäleon travel has been successful for over 20 years. Realgestalt has developed the editorial design for the Chamäleon Catalog 2018.

Magazin has opted for blue as a defining color, also for upcoming publications and shop design. More than ten years ago, Realgestalt produced the first magazine catalog – and with this very blue we started. In between was a nice variety of different accent colors.

Tomorrow evening the season 17/18 of the Deutsche Oper Berlin begins. The new campaign, developed by Realgestalt, can currently be seen in many parts of Berlin.

Fully automated parking sounds like a futuristic concept. However, a recent pilot project between Bosch and Daimler shows that it is actually not. Read more at daimler.com/next (Illustration: Lo Cole;  Agency: Realgestalt)

On August 30 the Deutsche Oper Berlin will enter its season 17/18. As of today, you can see images from the new campaign, developed by Realgestalt, displayed in front of the opera's house in the Bismarckstraße in Berlin.

Data will define Mobility: Why carmakers need to embrace data as the biggest opportunity for the driverless future. Read more in the newest article by Daimler next (Illustration: Ella C; Agency: Realgestalt)

Using a state-of-the-art driving simulator, Mercedes-Benz is testing future series productions in Sindelfingen. Daimler next offers a look behind the scenes. (Illustration: Andy Potts; Agency: Realgestalt)

Those familiar with the textile industry, have likely heard of Krall+Roth. The new corporate design, developed by Realgestalt, is characterized by the same qualities that govern the company: high quality, precision, and innovation.